Church of st. john
the evangelist
St. John's is a small family oriented church. We were founded in 1902 and have been a foundation in the community since then.
All are welcome to attend our services, Sunday school and events that are held throughout the year.
Sunday Services: 7:30am & 11am
(Coffee Hour follows)
Children's Sunday School: 11am
Upcoming Events:
Neighbor-to-Neighbor Food Pantry & Community Dinner:
Third Tues. each month from 5-7pm.
Due to COVID-19 our dinners are on hold.
​
​
​
A MESSAGE REGARDING RESUMING IN-PERSON WORSHIP
1 June 2020
Dear Saints in Seclusion,
As I write this, we are in our twelfth week of compassionate social distancing, as we seek to love our neighbors as ourselves by slowing down the spread of the virus (and in doing so, buying time for a vaccine to be created and attempting to allow medical professionals to be able to treat and care for COVID-19 patients without overloading hospitals). Add to that the way the country has ripped open over the death of George Floyd (see next letter), and the ways we are trying to make sense of how to be Christ-followers and "do justice, love kindness and walk humbly with our God" (Micah 6:8). We are weary and we long to know when it will be over, don't we?
I wish I could tell you when it will be over. I wish, as your priest and your spiritual leader, that I could prophesy and give you exact dates and times and what it will look like, but I cannot. What I can tell you is that we are on the cusp of something in which God's Holy Spirit is beckoning us into, and we have a choice about whether we participate in the movement of God towards love, or whether we sit back and "wait until it's all over", knowing that whenever it's safe to gather together, we will be a changed people and if we wait, we will have missed where God is taking us.
As you might know, our Bishop has issued several letters to both the churches (you can read them on the Diocesan website: diopa.org) and several more to clergy. Every Tuesday all of the clergy meet with the Bishop via Zoom call and we have been privy to lots of information from his consultation with government, health officials, other bishops, and religious leaders of other denominations/faiths, as he seeks to lead us to this unknown path of emerging from within a global pandemic in safe ways that honor our ordination vows to care well for those we are entrusted to serve.
The Bishop has created a 27-page document outlining what churches must do and must consider before opening buildings to gather together for in-person worship. It is a hefty document (and again, can be read on diopa.org), and it reminds us that churches around the world are navigating these uncharted waters, and it is not simply a "throw on a mask and open the doors" kind of event. Every church in the Diocese is required to submit to the Bishop a detailed plan about reentry, addressing a specific checklist on protocols and procedures. Only when we enter the Yellow Phase and ONLY when the Bishop has approved our plan will we be able to gather for worship in person in our building.
As such, your Vestry and I prayerfully met and consulted about various aspects of when it might be safe to gather again in the building, and to discuss the factors necessary to consider for us to submit a timeline for reentry and for follow up on making sure the plan is implemented in detail. Considering the COVID cases in Delaware County, the potential of a resurgence of cases, the ability to create our plan and make sure we have the necessary personnel, equipment, and processes, your Vestry and I have decided we are going to submit our plan to the Bishop to resume in-person worship for the first week of September. This is in conjunction to what many of the churches in the Interboro Ministerium are planning as well, so it aligns both with our geographical area and with our parish demographics. The plan will include a 'soft opening' for only Vestry members to worship in-person the week before as a trial run and as a teaching opportunity about how we will "do in-person church". Our plan must include points of entry/exit, proper cleaning between services, training ushers, marking off pews, using a reservation system for parishioners (as gatherings will be limited to 25 people only), making sure we can trace contact should the virus enter our building, and so many more things. Again, only when the Bishop approves the plan will we be able to move towards gathering in person.
I know this may come as a disappointment to you, especially if you have not been receiving the Bishop's emails to read through how things are unfolding at a Diocesan level, and yet, as the Bishop said in the document, "It is better to open a month too late than a day too soon." Your health and safety are a priority for me and for your Vestry, and as we are a parish with many health-compromised/older parishioners, we are in the most vulnerable population category. As such, we need to be responsible in our proceedings.
Some of you have expressed your fears about returning, especially before a tried vaccine, and as you read through the Bishop's letters, he makes clear as do I that you should not feel pressured to return when the building is open. We will continue to offer online worship, and you are still part of us. No one should return unless she or he feels absolutely ready to do so. Many people across the diocese have found a renewed sense of staying at home to worship with family, and when we move to the next phase and the Bishop approves our plan, you will be free to stay at home and perhaps gather with another family or person to worship online.
We will continue to offer online worship every week, Sunday 'Virtual Coffee Hour' Zoom calls, and Monday Bible Study Zoom calls this summer. I hope that you will consider how you might increase your attendance on the calls, as we seek to grow spiritually as a church and we will emerge from this a different people. We will not "return to normal", and yet, we are praying together that God will strengthen our faith and grow us into the part of the church we are called to. Who we are as a church while we cannot meet together will determine much of our future.
For now, I have convened a small group of Vestry members from both St. James and St. John's for a Coronavirus Task Force, to create the plan that will be submitted to the Bishop and to secure measures to implement said plan. We continue to ask for your prayer as we work on this. Just as the upcoming Gospel for this Sunday reminds us, Jesus told his friends, "I am with you always, to the end of the age." We are never alone, and nothing can separate us from the love of God in Christ Jesus. Not even twelve more weeks of separation from gathering!
We have never been through something like this before, and while I will never forgot my first year as an ordained priest leading in a global pandemic, I promise you that I am prayerfully considering every piece of this, and that I am consulting with so many to be a wise leader in our movement toward gathering in person. I love you all dearly and I continue to be amazed at your ability during this trying time to find hope and joy, to spread the love of Christ through donating food and money to our food back, to seek out ways of connecting via phone calls and sending cards with/to our vulnerable parishioners who live alone and are most disconnected from my communications with you through weekly emailed newsletters, Zoom calls, Facebook/Instagram posts, etc. Keep reaching out!! Make it a goal in the next 12 weeks to reach out to EVERY person in the church directory (it was mailed and emailed to you recently).
​
For the rest of the summer, please join us for online worship weekly. Details on the Summer Schedule Page .
Please call the church (610-521-3612) if you have any pastoral needs, or if you would like prayer, or if you just want to hear another human voice.
You are loved. You are not alone. And we are glad you are part of our parish family.
Let us live as though we believe the gift of the Holy Spirit at Pentecost is true!
The grace of the Lord Jesus Christ, the love of God, and the communion of the Holy Spirit be with all of you.
Pentecostal Blessings,
The Reverend Jessie Thompson, Priest-in-Charge
Email: revjessiethompson@gmail.com
Your Support
Our church is able to provide incredible programs, events and outreach because of our congregation and their support. by supporting your church you are directly impacting the future of our community and its spiritual health. Click the button below to give to St. John's
​
A MESSAGE REGARDING RESPONSE/ENGAGING JUSTICE
1 June 2020
Dear Saints in Seclusion,
Even as I write this letter, the events unfolding in our nation are changing at a rapid pace and I am certain it will feel like I've left something out as you receive this. Forgive me. At this point, you like me have been overwhelmed with the harrowing video and reporting on the murder of George Floyd by a Minneapolis police officer. As our Bible study group met this evening to discuss this week's passages, regardless of anything else, we can all agree that watching the very breath of God that was breathed into all of creation in our Genesis stories be snuffed out and extinguished from a black man, a beloved part of creation, was unbearable.
As part of our baptismal covenant (found on p. 304-5 in the BCP) we agree with God's help to "persevere in resisting evil, and whenever [we] fall into sin, repent and return to the Lord" and to "seek and serve Christ in all persons, loving [our] neighbor as [ourselves]" and to "strive for justice and peace among all people, and respect the dignity of every human being." These are powerful words of a covenant that we renew at least four times a year.
As your Priest-in-Charge, I am called to be both a pastor and a prophet. I have been reading and listening and watching and learning in these scary, angry, sad, and broken days. Whether we want to admit it or not, we live in a country founded on the enslavement of black people, and as such, we have never rectified the systemic racism our society is built on. After seeing black person after black person needlessly killed for being black, it was inevitable that, just like when Jesus entered into the Temple and flipped over the tables to riot the moneychangers who were dishonoring a place of worship, so the riots in these days similarly are a reaction to dishonoring bodies made by God.
We may question how destruction of property is connected to racist killing. I am deeply saddened by the economic impact the last few days of destruction will have on small business owners. I am also worried such acts will only increase tensions in our country and further divide us. Yet it is a struggling economy in the midst of a global pandemic that has helped to lead people to such despair and desperate actions. Hurting people cannot distract themselves from the pain by going to work. They cannot provide food on the table when food stamps are being cut. They do not have health insurance because it was tied to employment, so fear of catching the disease has led to people having less mental resilience or resources in the face of much trauma. Statistically, more people are dying in black communities than white communities from COVID-19. While we may be astounded at what we see on the news, we cannot be surprised given these facts. The events of the past weeks give us a chance to look inside of ourselves and see where we are hurting and where we need compassion. I wonder if we are more upset over the looting of material things than the constant looting of black bodies. I wonder if, by doing so, we miss our baptismal promises and miss what cannot be replaced: human lives.
I know that perhaps for many of us this is either an uncomfortable conversation to have or one we think should stay in politics and out of the pulpit, or perhaps our hearts are angry or sad and we do not know how to have conversations about this or where to begin or who is safe to process this all with. These are not easy conversations, and yet, we cannot be silent and pretend they will go away. If we do that, history will repeat itself and I believe we will be on the wrong side of history. "Resisting evil" means we are committed as Christians to ending systems of oppression and racism, and allowing our faith to speak up for justice, even when we don't know how to do it.
But we do not do it alone. The Holy Spirit, the Advocate, goes with us to guide us into the faithful lives we proclaim through our creeds and our prayers.
Beloveds, I am committed to upholding my baptismal covenant and my ordination vows to "seek and serve Christ in all", to "strive for justice and peace among all", and to "love and serve the people among whom [I] work, caring alike for young and old, strong and weak, rich and poor, [black and white]."
I am also committed to doing the hard work of entering into difficult conversations with prayer and love with you about how we might be a community that seeks to welcome all, a community that seeks justice and defends the poor and refuses to ascribe to systems that oppress. And just as there is no clear single path to re-opening our buildings post-COVID-19, there is no single path to ending racism. But our faith calls us to it. And our God will be with us.
So, here are two simple ways you can join me and the rest of the church in beginning this deeply faithful work:
Our Diocese offers excellent Anti-Racism Training and one is coming up on Saturday, June 13. It's online, free, and easy to register for (https://www.diopa.org/events/anti-racism-training-history-and-race4). "Lailah Dunbar-Keeys, M.S., M.Ed, Adjunct Professor of Sociology at the Community College of Philadelphia leads the second of four trainings presented this year by the Anti-Racism Commission. Attending this is really a good foundation and the beginning of a lifetime of learning about racism and racial healing."

Read the statements made on Racial Justice & Reconciliation (https://www.episcopalnewsservice.org/tag/racial-justice/) by our Presiding Bishop, Diocesan Bishops, and other clergy members to see how the Episcopal Church is responding to what is happening in our world, and pray through those statements, seeing where God's Spirit directs you.
Please reach out through a phone call or email if you'd like to further the conversation, want some reputable resources to read or watch, or if you want to read a book together, pray together, or process any of this.
You are loved. You are not alone. And we are in this together as the Body of Christ on earth.
The grace of the Lord Jesus Christ, the love of God, and the communion of the Holy Spirit be with ALL of you.
Pentecostal Blessings,
The Reverend Jessie Thompson, Priest-in-Charge
Cell: 206.719.4646 // Email: revjessiethompson@gmail.com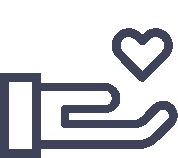 "Whoever is generous to the poor lends to the lord, and he will repay him for his deed."