THE Church of sAINt john
the evangelist
SUNDAYS IN EPIPHANY @ ST. JOHN'S
As we return to worshiping exclusively online it is a good time to remember (and discover) some of the ways we can engage the practice less passively. Worship is the expression of the relationship of God, community, and self. So to bring ourselves fully into this expression, we should be intentional in how we participate.
Get ready. Turn off distractions and give the whole time to something greater than ourselves.

Use your largest screen.

Light a candle or place art or arrange flowers near that screen.

During the prelude breathe deeply and stretch your body.

Stand and sit and kneel and make the sign of the cross and bow and so on.

If joining the livestream of Holy Eucharist, say the responses, sing the hymns, check in with one another in the chat. Offer your prayers.

Everybody should get out pens and paper (or color crayons...) and write words that leap out at you or doodle. You could use clay and shape it. You could knit prayerfully. You could fill a tray with salt and write words with your finger. We need to find ways to connect with the tactile part of our life with Christ.
Lastly, be not afraid of YouTube, Facebook Live, or Zoom.
Challenge yourself to learn something new to worship with us.
Reach out if you need help.
And if you know how to use YouTube, Facebook Live, or Zoom, REACH OUT to someone in the church who doesn't and offer to help.
It will never be exactly the same as in person, however we can make it deeper for ourselves and each other. You are loved. You are not alone. And you are braver than you think.
SUNDAY MORNING EUCHARIST:
Gather all those in your home.

Find your worship bulletin (a bulletin for each week of the Epiphany Season was in your Epiphany bag or download it from our website www.stjohnsessington.com).

An email will be sent every Sunday morning with the link to the Holy Eucharist service.

(If you don't do email, you can look on YouTube.com and in the search button, type in "Rev. Jessie Thompson". You should see my face and click on the latest worship video.)

Set up your worship space (see above).

SUNDAY SCHOOL KIDS ALL LOG IN AT 10 AM (same login as coffee hour) and then when all of the kids are there, we will say hi and send them into their own kids Sunday School breakout "Zoom Room".

AT 11:00AM CLICK ON THE LINK AND WORSHIP TOGETHER!

AT 12NOON, join us for ZOOM COFFEE HOUR!
Your Support
Our church is able to provide incredible programs, events and outreach because of our congregation and their support. by supporting your church you are directly impacting the future of our community and its spiritual health. Click the button below to give to St. John's
​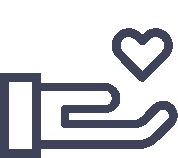 "Whoever is generous to the poor lends to the lord, and he will repay him for his deed."