Church of st. john
the evangelist
St. John's is a small family oriented church. We were founded in 1902 and have been a foundation in the community since then.
All are welcome to attend our services, Sunday school and events that are held throughout the year.
Sunday Services: 7:30am & 11am
(Coffee Hour follows)
Children's Sunday School: 11am
Upcoming Events:
Neighbor-to-Neighbor Food Pantry & Community Dinner:
Third Tues. each month from 5-7pm.
Our March dinner has been cancelled due to the Corona Virus
​
​
​
Dear Saints in Seclusion,
We begin Holy Week today, April 5th, with PALM SUNDAY!
To begin, PUT A BRANCH ON THE DOOR OF YOUR HOUSE OR ON THE WINDOW—any green branch you can get or make. This will help us be connected as we enter into the Holiest of Weeks. (Get creative, kids!) If you'd like, TAKE A PICTURE OF YOU AND YOUR BRANCH and post it on our Facebook page so we can "wave our palms"! (see our Facebook right now for a picture of Rev. Jessie and Porkchop with their palms!)
JOIN US FOR WORSHIP AT 10AM ONLINE here:
(don't forget to leave a comment so we know you watched it!)
​
Other worship services:
* Watch Bishop Gutierrez lead Palm Sunday service at 5:30am on CBS (Channel 3). It will be available on YouTube and the Episcopal Diocese of Pennsylvania Facebook page.
* Visit the National Cathedral's website for their live streaming Liturgy of the Palms at 11:15am. https://cathedral.org
I continue to hold you in my prayers as we begin this Holy Week, and I look forward to how we will creatively be the church during this time.
See you on Zoom!
Blessings,
Rev. Jessie
Your Support
Our church is able to provide incredible programs, events and outreach because of our congregation and their support. by supporting your church you are directly impacting the future of our community and its spiritual health. Click the button below to give to St. John's
​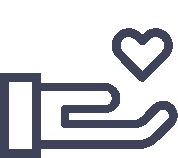 "Whoever is generous to the poor lends to the lord, and he will repay him for his deed."